Throughout the years, I have met many of you who share my love of fly fishing and being outdoors. For a long time, I have dreamed of offering a trip that brings us together based on our shared passions. That time has come! I would like to invite you on a very special experience at Casa Blanca Fly Fishing Lodge in Mexico's southern Yucatan.

Join me, Scott Christensen, for a week of saltwater fly fishing, painting adventure and good fellowship in a truly unique tropical paradise. While I'm most excited about fly fishing the flats for bonefish, permit and tarpon; this pristine paradise has much more to explore. I'm bringing my painting gear to paint during the downtime when not on the water, you should as well if you wish to paint! For artists, this is a time to enjoy painting alongside one another in a casual environment rather than an instructional workshop format. This opportunity is open to anglers, collectors, non-painters, and artists alike!

Once-in-a-lifetime experiences to incredible places around the world full of companionship and making memories are the heart of an Adventure of Painting Adventure. ***Spaces are extremely limited therefore I ask that you express any interest before June 1, 2022.
Location
Casa Blanca
Mexico
Date & Time
October 29 - November 5, 2022
Casa Blanca Fly Fishing Lodge is located on the remote private island of Punta Pájaros and widely considered one of the most famous and reputable fly fishing destinations in the Caribbean Ocean if not the world. The island rests in the center of one of the world's largest protected areas and Unesco World Heritage site, the Sian Ka'an Biosphere Reserve. Renowned for its secluded and private environment, a chartered flight directly from Cancun to the private airstrip bypasses any significant land travel thus providing ample opportunity to fish and relax.


The island provides the perfect setting for inspiration and painting vibrant tropical colors, lush palm and mangrove vegetation and the extreme textures of mysterious Mayan structures. Non painters can also snorkel turquoise waters, walk and hike along 25 miles of private beaches and coves, tour Mayan ruins or simply indulge in a massage and a day of relaxation.



getting there
Fly into Cancun International Airport and from there we take a private flight together
If you are interested in joining me, please fill out the interest form by June 1, 2022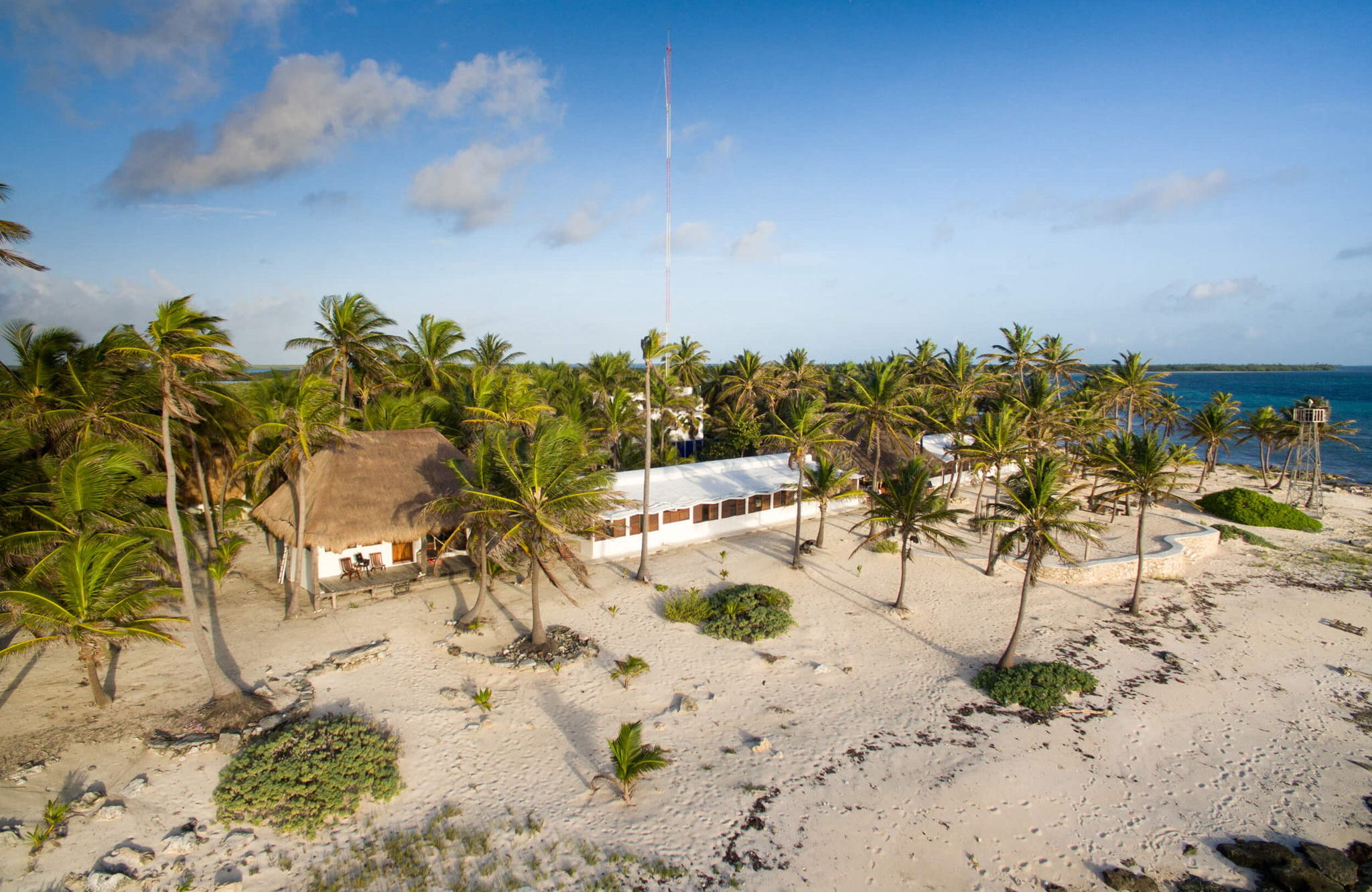 Casa Blanca offers ten spacious seaside rooms with air conditioning, tile floors, spacious baths and mahogany shutters. They are a mix of a couple free standing cabanas and centrally uniform lodge rooms. All meals are included.
This trip is operated in conjunction with my friend Mike Dawkins at
WorldCast Anglers
. WorldCast Anglers has extensive experience operating at Casa Blanca Fly Fishing Lodge. He knows their team and operations very well and Mike will be onsite to provide fly fishing instruction and expertise as well as lodge assistance during your stay. All pre-trip and post-trip logistical planning and support will be handled by the experts at
WorldCast Anglers.
Processing Registration...