Join us for an inspiring evening as Catch the Dream hosts a special event to raise awareness and funds for our ongoing projects. Together, we can make a difference in the lives of rural communities in Sierra Leone. Experience the power of collective action as we share stories of transformation and celebrate the impact we have already made.
There will be an opportunity to learn more about our initiatives, connect with like-minded individuals, and contribute to our mission of empowering communities and creating sustainable change. Your support can truly make a difference. Let's come together and ignite hope for a brighter future. Save the date and be part of this incredible journey with Catch the Dream.


Dreams Come True
Fundraiser
Join us on July 8th, 7.00pm for fun, food and celebration, including live music, bar and silent auction
Catch the Dream is a non-profit organisation that has been tirelessly working to uplift rural communities in Sierra Leone. They recently completed their first successful project in the village of Lungi, where they made significant strides in improving education, healthcare, clean water access, and livelihood opportunities. Now, Catch the Dream is excited to announce the initiation of new projects in the villages of Njala and Jolu, where they aim to replicate their success and make a lasting impact.

With their collaborative and holistic approach, Catch the Dream has witnessed the transformative power of their efforts. They have provided access to clean water and empowered individuals with training and resources for sustainable livelihoods. Celebrating their achievements in Lungi, Catch the Dream looks forward to embarking on this new chapter and inviting others to join their mission of creating a brighter future for rural communities in Sierra Leone. Together, we can ignitie hope, empower communities and replace poverty with opportunity.
Location
Student Union, Keele University
ST5 5BJ
Date & Time
July 8, 2023 7.00PM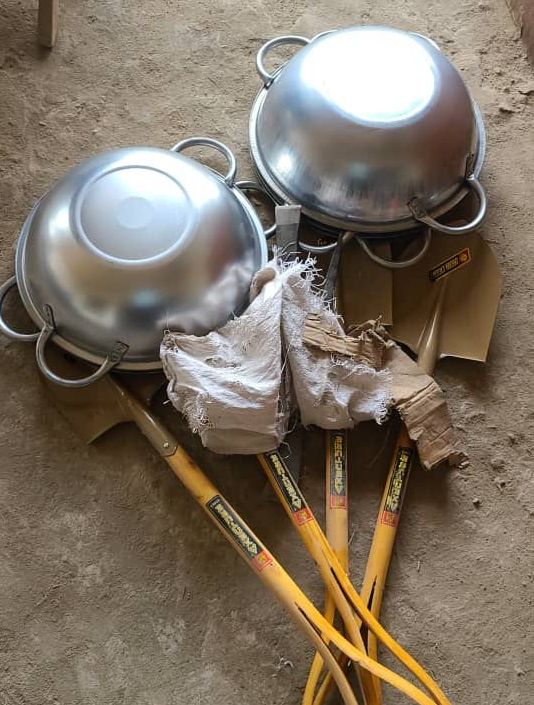 Processing Registration...
Powered by: