AXYZ Router and WARDJet Waterjet Expo Event Tallmadge
Join us on Wednesday & Thursday, April 26-27 for an event filled with live CNC demonstrations!
Join us at our North American Waterjet Manufacturing Headquarters for a day filled with Router and Waterjet Application demos and training. See live demos on a full range of both AXYZ Router and WARDJet Waterjet systems.

Explore our Router and Waterjet demonstration areas to see these incredible machines in action!
Each system will be running various materials and applications. Our experienced Applications and Product Experts will be on-site to train attendees in best practices and to answer all of your questions.

Tour our manufacturing facility to see our waterjet cutting systems manufactured in house at our facility.

Join us for lunch and get the chance to walk around all of the systems to see their capabilities. We will have many different materials on-site and our team of experts can answer all of your questions.

We look forward to hosting you and your team for this wonderful event!


Location
WARDJet and AXYZ
180 South Ave.
Tallmadge, OH 44278
Date & Time
Wednesday & Thursday
April 26-27, 2023
10:00 AM - 4:00 PM
After attending the expo, you'll walk away with a full understanding of:
• Overview and Operation of MOVE Control System
• Metal Fabrication with the WARDJet A-Series
• 5-Axis programming and operation on our APEX 60 5-Axis waterjet head
• Large format, multiple sheet production with the WARDJet M-Series
• High-volume water-only automation with the WARDJet J-Series System
• ACM Processing with the AXYZ PANELBuilder System
• Processing Aluminum, Acrylic, Foams and MDF
• The process of how to program, load, and process materials on our systems
WARDJet A-0612
The WARDJet A-Series waterjet brings the full power of waterjet to a compact footprint. Cut the most rigorous waterjet applications without sacrificing crucial floorspace. The optional full enclosure helps to reduce splash and sound.

See why the A-Series is the most powerful waterjet system of it's size!
AXYZ PANELBUILDER
See the ultimate ACM Panel solution in action! Follow a job through from design, manufacture, and production management with PANELBuilder and PANELTracker!
See all these Machines in action!
Learn about the latest CNC innovations and see machinery demonstrations including:
AXYZ PANELBUilder Solution
• PANELBuilder is designed specifically for processeing ACM/MCM, High Pressure Laminates and Fibre Cement Board sheets.
• A rigid frame and large stress relieved gantry reduce tool motor vibrations and provides fantastic edge quality.
•Maximize productivity by coupling PANELBuilder with PANELTracker software to plan, monitor, and manage your entire production workflow.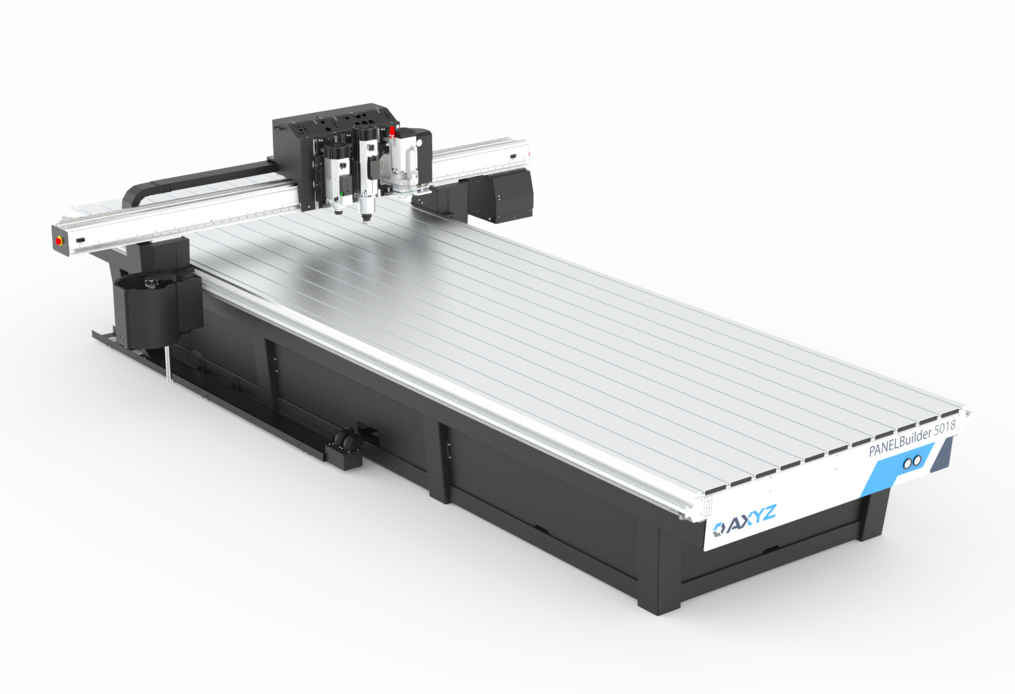 AXYZ Trident Router System
• The Trident is a hybrid machine that is faster, quieter, and more powerful than ever before!
• Compact triple-head configuration with spindle, tangential knife and oscillating knife as standard
• Customise the Trident with a multitude of options to improve accuracy, flexibility, productivity, and quality.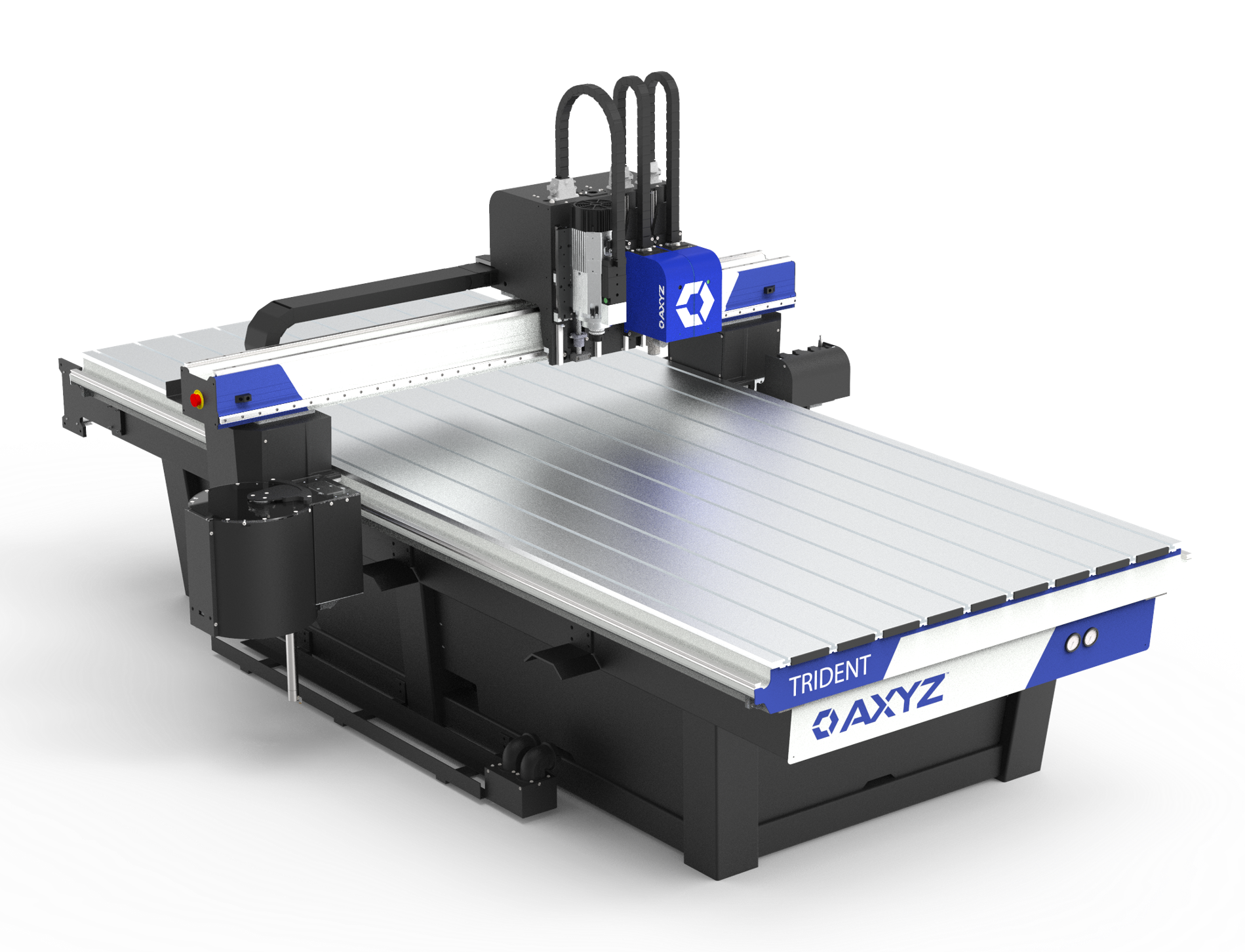 A-Series Small Format Waterjet
• Quickly Produce Parts with Simple Fixturing
• The Only Waterjet in it's Class with a Full Cutting Enclosure
• Minimise Noise and Spray with Water-Level Control
• Quickly Transition from Fixture Cutting to Thick Materials for Prototyping
Join us April 26th & 27th!
Don't miss your chance to visit us and see how we can help you perform better
Processing Registration...