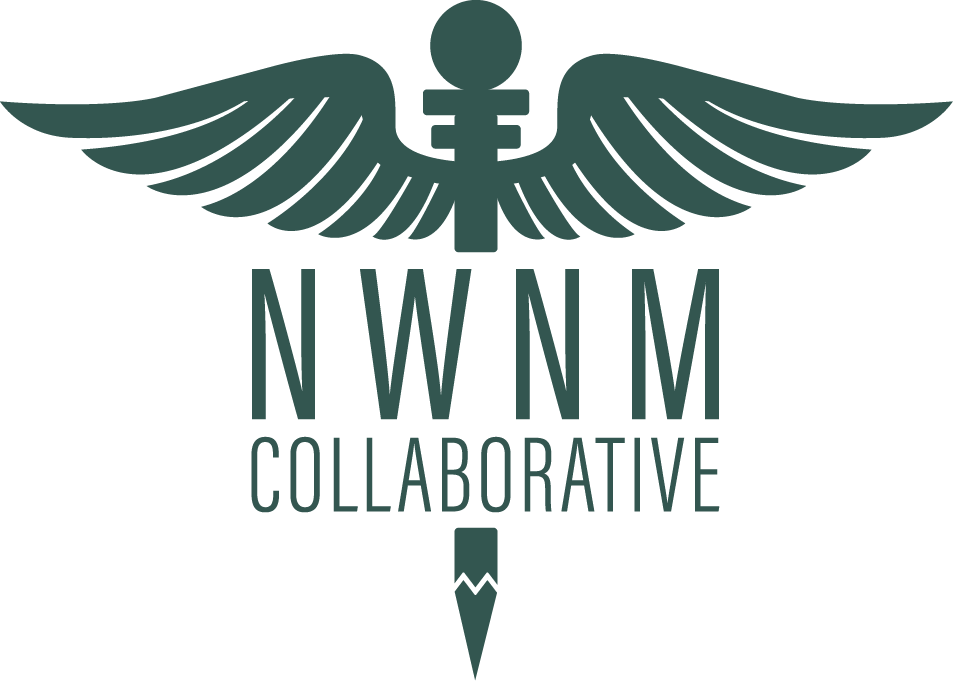 narrative medicine collabLAB
Become a member of the collabLAB community.
The narrative medicine collabLAB is a monthly practice space for facilitators who have completed NWNMC Narrative Medicine Facilitator Training.
We are a community that continues to develop our skills together. We do this by discussing ideas, presenting our workshop curricula for discussion, feedback, and practice. We celebrate successes, and troubleshoot roadblocks together.

In this space, you will learn about planning and leading narrative medicine activities from being in a variety of roles. Sometimes you will lead, knowing there is expertise in the group to give you feedback. Sometimes you will observe a facilitator from the participant perspective. Sometimes we brainstorm, sometimes we problem solve, sometimes we practice. Always, we collaborate with others who have a passion for this work.
First Thursday of every ODD month from 5:00 p.m. - 6:15 p.m. PST and
First Tuesday of every EVEN month from 5:00 p.m. - 6:15 p.m. PST
Thursday, January 4, 2024
Tuesday, February 6, 2024
Thursday, March 7, 2024
Tuesday, April 2, 2024
Thursday, May 2, 2024
Tuesday, June 4, 2024
Thursday, July 11, 2024 *note this is the 2nd Thursday due to the 4th of July holiday
Tuesday, August 6, 2024
Thursday, September 5, 2024
Tuesday, October 1, 2024
Thursday, November 7, 2024
Tuesday, December 3, 2024
Continue to learn beyond the NM Facilitator Training
Connect with and learn from others doing narrative medicine work
Network with potential collaborators
Present your own ideas for feedback
Be a part of an interactive narrative medicine community
Cost is $50 for a half-series (6 sessions) and $90 for a full-series (12 sessions).
Need based scholarships available. Please send an email to
[email protected]
When you register, you will receive a calendar invite to all collabLAB sessions. If you register for a half-series, you will select up to 6 collabLAB sessions to join.
Your registration fee will be waived if you sign-up to lead a NWNMC Community of Practice. Please use coupon code LEAD2024 at checkout.
Accommodations
Please let us know if there are supports we can provide to facilitate your full participation.