TRAINING WORKSHOP & SURGICAL CAMP
The workshop & camp is organized by Focus Fistula and will be conducted by 4 international specialist' trainers, with theoretical and practical classes & real-life patients repairs in support to the national fistula prevention and treatment program.
PLACE & DATE
Maputo - Mozambique
March 27 - 31, 2023
CONTACT
Obstetric Fistula Topics:
Trauma at obstetric fistula
Fistula Classification
Incontinence after VVF plasty
Transected urethra of the bladder neck
Deemed "incurable" obstetric fistula
Uro Gynecology Topics:
Uterine prolapses
Incontinence and laser and radiofrequency
Participants have the opportunity to:
* Attend theoretical and practical sessions.
* Enhance techniques and knowledge in advanced surgery.
* Watch/learn with live surgery for a comprehensive learning model.
* Engage with surgical team in discussion of simple and complexes surgical cases.
Surgery Program

Fistula Repairs Surgery
Pelvic Reconstructive Surgery
International surgeons & specialists trainers
Mozambique
Dr. Igor Vaz
Urologist, Reconstructive & Oncologic Surgeon; Specialist Fistula Surgeon
Italy
Prof. Biagio Adile
Obstetrics & Gynaecology; Reconstructive Surgery Specialist
Madagascar
Dr. Michael Breen
Obstetrics & Gynaecology;
Specialist Fistula Surgeon
Brazil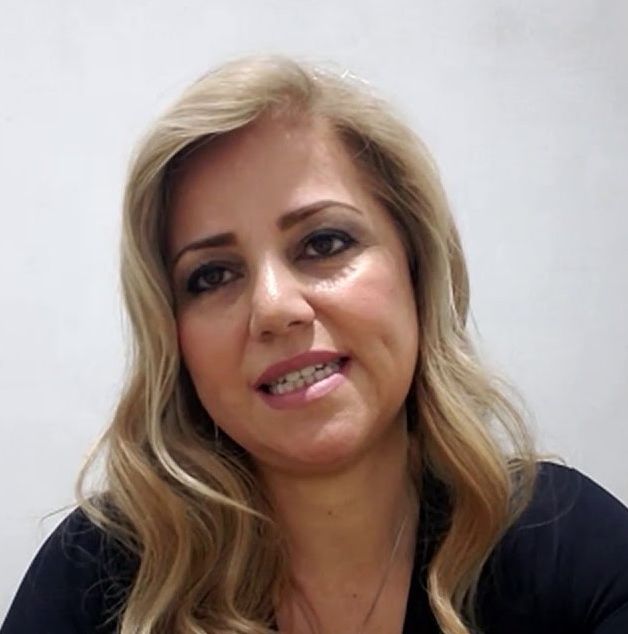 Prof. Carla Becker
Urogynecological Physiotherapy Specialist
LOCAL COMMITTEE
Dr. Amancio Oliveira
Dra. Elenia Amado, Dra. Dores Paulo Zaina
Dr. Jose Godinho, Urology Department
Dr. Agostinho, Gynecology Department
ORGANIZING COMMITTEE
Acia Marisa Salles
Tshinde Matos, Saira Salé,
Celma Tavares, Alcinda José,
Agostinho Nhaca, Dr. Starforth Lenny



WORKSHOP DIRECTOR
Dr. Igor José Vaz
Focus Fistula General Director
ISOFS Vice-President
PROGRAM: 27 – 31 March 2023
5 days (4 days workshop + 1 day tour visit)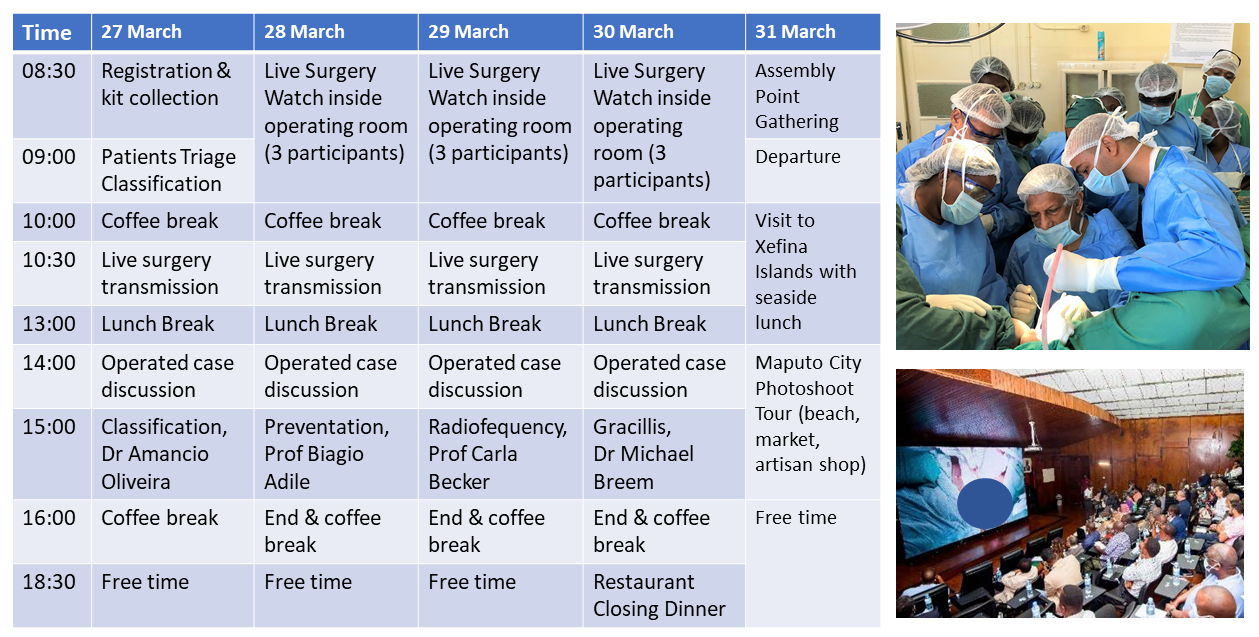 WHO CAN APLLY?
Participants are accepted from Obstetrics & Gynecology and Urology backgrounds

Categories includes:
Medical Doctor
Gynecologist & Obstetrician
Urogynecologist
Urologist
General Surgeon
Surgery Technician
HOW TO REGISTER ?
Registration opening & closing:
February 01 to March 01, 2023
Submit registration form
(Click REGISTER button on top of page)
REGISTRATION FEE
: 400 USD
Payment made by card or cash at the door.
Extra fee for tour visit: $50.00 (special rate)
​
Confirmations for tour before March 10
​​​

Workshop fee covers:
Airport transfer & Local Transportation.
Coffee breaks, lunch & Closing dinner.
Welcome kit & materials.
Certificate of Attendance.

Fee excludes payment of:
Air ticket & VISA fee.
Vaccines and other travel requirements.
Accommodation in Maputo.
(Hotel special rate for workshop's participant between $60 to $100 per night+breakfast), contact us for list of available hotels.
Processing Registration...