After the resounding success of GEST 2022 in NY and packed sessions on joint embolization, we are proud to announce the launch of our first focused, hot topics meeting fully dedicated to the Embolotherapy for Joint Diseases and MSK sport Injuries. This in-person event will be a classic GEST program full of interactions, panels, Masterclasses and more!
Space is limited. Reserve your seat today!
*If you are local to Paris and do not require hotel accommodations, please email
[email protected]
before registering.
**Please submit a PDF copy of your credentials or an official letter from your institution or employer attesting to your status as a fellow/resident/student-in-training or allied health professional to
[email protected]
after completing your online registration. You will not be officially registered for the meeting until the GEST Registration Center confirms your status. Registrants unable to provide proper verification will be directed to register at the industry/researcher/other rate.
What's Included?
- In-Person Registration
- Admission to all sessions
- Afternoon coffee break on Friday, January 20
- Breakfast, lunch, and coffee breaks on Saturday, January 21
- Access to Exhibits
- Access to Posters
- Access to CME credits for accredited sessions attended
- Certificate of attendance (non-MDs will be provided with a certificate of participation)
Cancellation Policy
Cancellation received prior to November 1, 2022, will be refunded in full. Cancellation received after November 1 and before December 23, 2022 will be refunded less a $75 processing fee. Refunds will not be given for any cancellations received after December 23, 2022. Send your written cancellation requests to
[email protected]
Questions? Contact the GEST Registration Center
Phone: 571-404-0234 or 833-230-5090
Email:
[email protected]
Staff are available to help you from 8:30 am-5:00 pm (Eastern Time), Monday through Friday. The GEST Registration Center will be closed on weekends and holidays.
GEST gratefully acknowledges the following organizations for their
support of the MSK Meeting in 2023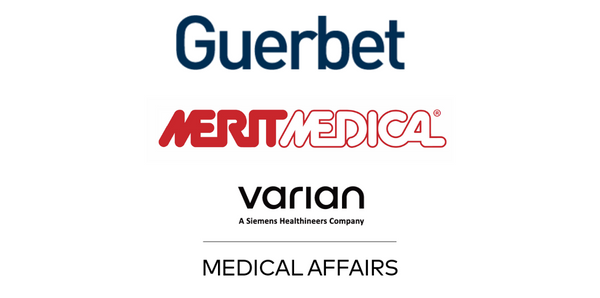 Supported by a grant from Terumo France S.A.S.
Supported by an educational grant from Guerbet
Location
Hyatt Regency Paris Etoile
3 Pl. du Général Koenig,
75017 Paris, France
Date & Time
January 20, 2023
1:30-6:00 PM

January 21, 2023
8:00 AM-5:00 PM
CALL FOR ABSTRACTS AND CASES IS

CLOSED