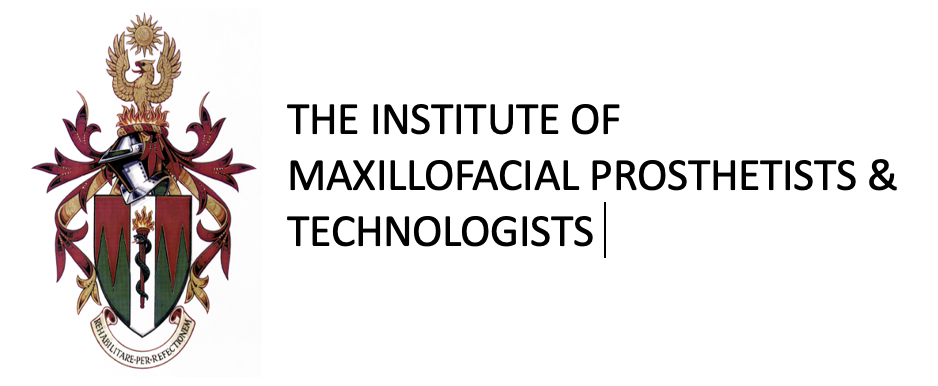 The IMPT Congress 2023 will be a 'lite' version of the usual three day Congress to bring us back into line with our European colleagues (IASPE) and our BAOMS joint event 2024. After an amazing Congress event in Liverpool 2022 our next full IMPT Congress will be held in Bristol in 2025.

This one Day event is a great opportunity to get together for a full day of education and networking, with social event in the evening.

The 'Day' event will take place at Manchester Metropolitan University (MMU) in the School of Art. Manchester is a city that has had a huge impact on the education and training of IMPT members for the last 50 years. Most of the current working UK Maxillofacial Prosthetists will have trained at Gaythorne House (Manchester Polytechnic) and subsequently MMU. There have been huge changes at the University and around the City in recent years that we will all be able to explore.

The 'Evening' event (free to members) will take place at Zouk Tea Bar & Grill. Please add a ticket for the event to your registration only if you are attending the evening as well. Thank you. There will be food and plenty of opportunity for Members & Trainees to share ideas and a vision for the future of our amazing profession.


Location
Manchester Metropolitan University
Manchester School of Art, Benzie Building 4th Floor, Boundary Street West, Manchester, M156BR
Date & Time
September 15, 2023, Day Event
9 AM- 5 PM
Evening Event
7.30 PM
Congress 'Day' Event Location
Q. Where is the MMU School of Art?

A. See the pin on the location map opposite.
Home to the Manchester School of Art, The Benzie Building with steel braced oak staircases, a roof terrace with views of the Manchester cityscape, a stunning vertical gallery with flexible studio space on each floor, it is an ideal venue for networking events, exhibitions and product launches.
The Benzie Building is within walking distance of Manchester city centre and major train stations.
Exhibitors
We are excited to announce carefully selected exhibitors for the event. All the exhibitors will have new innovations to showcase to attendees with interactive opportunities.
Interactive demonstration of Freeform design software and Haptic device technology.



AHEAD is a relatively new alternative craniofacial implant system for the UK. With Vistafix removed from the market it's your chance to explore a new range to support your craniofacial rehabilitation.


Innovative solutions for Maxillofacial Prosthetics. New products and existing solutions in craniofacial rehabilitation. Technovent continues to provide solutions across the full breadth of Reconstructive Science rehabilitation.
Contact: Kath Leach
Sales & Marketing Manager
Technovent Ltd & MBI Wales Ltd

Tel: +44 (0)1656 768566
www.technovent.com
Interactive demonstrations of exciting new developments from Materialise. Live demonstartion of the Augmented Reality head-set for Members to evaluate and new innovations in surgical mini plating for custom craniofacial surgery.


Contact: Arsham Khayatpoor; Account Manager - UK South
United Kingdom
Tel. +44 (0)7376 083482
Web: materialise.com/en/medical
New products and existing solutions in craniofacial implantation and prosthetic rehabilitation.
Contact: Liesl Muller
T: + 44 (0) 20 8899 6846 | F: +44 (0) 20 8899 6843 | M: +44 (0) 7881292104
W: WWW.SOUTHERNIMPLANTS.CO.UK
A: Suite 224, Building 3, Chiswick Business Park, 566 Chiswick High Road, London, W4 5YA
IMPT Manchester 2023
September 15th
Coffee and Registration
Arrive early for registration and coffee with colleagues.
Speakers please head to the lecture theatre to upload your presentation.
Welcome Professor Carol Ainley
Head of Department of Life Sciences & Director of Manchester Academy of Healthcare Scientist Education
IMPT Chair Steven Hollisey Mclean

IMPT President Anne Begley
Free Paper Session 1; Theme Education
Chair Steven Hollisey Mclean


10.30. Keith Winwood. Importance of Research and Education in Reconstructive Science

10.50. Hitesh Koria. Alternative Entry Routes Update (IMPT Education Committee)

11.05. Nick Connolly. IMPT Lead Trainers Update

11.20. Session Chair - Questions
Coffee- short break


A short scientific presentation from Trade Exhibitor Ahead Implant by BioComp Industries. This is 10 minutes for all delegates to get a focused update on current topics and products while enjoying refreshments.
Key Note & Free Paper Session 2; Theme Research & Innovation
Chair Keith Winwood


12.00. Key Note Speaker - Professor Julian Yates
The University of Manchester
Title: The Digital World in Dentistry and Oral & Maxillofacial Surgery

12.30. Stephanie Ramsurrun- Reconstructive Scientist
Liverpool University Hospitals
Title: Influence of Pore Geometry on Mechanical Properties for 3D Polymer Tissue Engineering Scaffolds - Project results

12.40. Sara Guerrero-Appleford - Reconstructive Scientist
Guys & St Thomas's Hospital Trust
Title: 3D-Printed Calcium Phosphate and Zirconium Dioxide Cements with potentials for bone tissue engineering and reconstructions

12.55. Session Chair- Questions
Lunch & Exhibitors on the Terrace
(Sunshine guaranteed)

During the lunch break in the main conference room, there will be a Research Networking Meeting. This event is designed for delegates and MiT's who are interested in research or want to become more 'research-active' within their respective departments. It provides a valuable platform for them to engage in discussions about their work, share ideas, and establish new research networks.
Key Note & Free Paper Session 3; Theme Research & Innovation
Chair Hitesh Koria


14.00. Key Note Speaker- Professor Moi Hoon Yap
Manchester Metropolitan University
Title: Computer Vision in Skin Assessment and Facial Inpainting

14.30. Katie Spooner- Maxillofacial Prosthetist
Leicester Royal Infirmary
Title: Alternative Technique for Fabricating an interim Nasal Profile dressing -The Leicester Technique

14.40. Poppy Taylor Crawford - Maxillofacial Prosthetist
Poole General Hospital
Title: Developing a technique aided by 3D imaging, design and printing for fabrication of large / complex silicone foam contour prosthesis

14.55. Shivani Lakhanpal- Trainee Reconstructive Scientist
Nottingham University Hospital Trust
Title: Is the Pursuit of Anatomical & Aesthetic Human Form Important to Facial Prosthetic Patients?

15.10. Session Chair- Questions
Coffee- short break


A short scientific presentation from Trade Exhibitor Materialise. This is 10 minutes for all delegates to get a focused update on current topics and products while enjoying refreshments.
Free Paper Session 4; Theme Research & Innovation
Chair Taran Malhotra


15.50. Amy Davey- Principal Reconstructive Scientist
Southmead Hospital, North Bristol NHS Trust
Title: My Doctorate Experience and Research so far

16.05. Jordan Abbasi- Reconstructive Scientist
Nottingham University Hospitals Trust
Title: Custom-made Spacers for Temporomandibular Joint Resection

16.15. Oliver Burley- Principal Reconstructive Scientist
North Manchester General Hospital
Title: The Challenges of Producing Comparable Deep Buried Implants to Industry Manufacturers

16.30. Chris Maryan- Education Guru & Principal Recruiter to the Profession
Manchester UK
Title: Who's in charge

17.00. Session Chair- Questions
Closing Remarks - Summary of the Day's events
IMPT Chair Steven Hollisey Mclean
IMPT Business Meeting
IMPT Chair Steven Hollisey Mclean
(any items for Membership vote etc. as required)

IMPT Finance Report; Naimesha Patel (IMPT Treasurer) via Teams
Ticketed Evening Networking & Social Event

Zouk Tea Bar & Grill
Unit 5, Chester Street, Manchester M1 5QS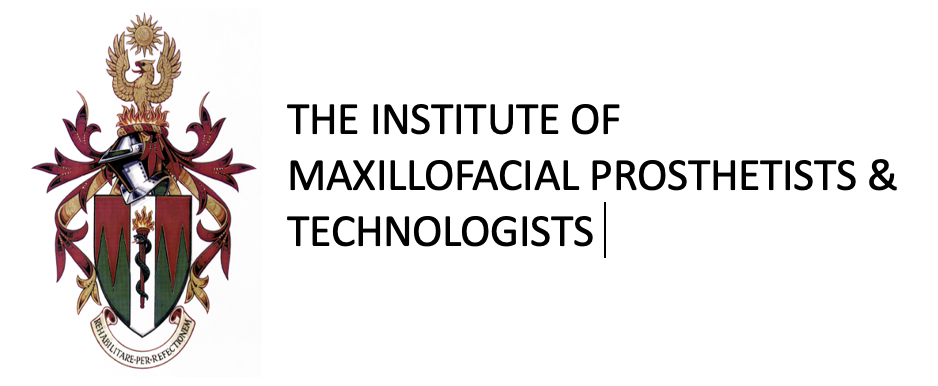 EVENING NETWORKING EVENT
This event is for Members, Members in Training (MiT) and Guests of Members (limited Guest tickets)
The evening event is included (free) with a DAY EVENT TICKET. As some members may not be able to attend the event we ask those that are attending to choose EVENING EVENT ticket so we get accurate final numbers. Thank you.
The event is informal, focused on networking, connecting with new and old colleagues from around the country. Members in Training (MiT) are encouraged to attend so they can build on their professional network and job opportunities.
Location
Q. Where is the evening event?
A. Zouk Tea Bar & Grill, Unit 5, Chester Street, Manchester M1 5QS- highlighted on the map.
Hotels and Accommodations
Manchester is a vibrant city. There are many types of accomodation available at all price points. Check all your usual options in the interactive map below.

There are also some preferential rates from Manchester Met (see list hotels next section) that may be available through the MMU Partner Program. Just a note to IMPT Members. You may have to contact the 'reservation team' at the Hotel you choose as the redemtion voucher may not work on the booking website e.g Motel One St Peters code only via reservations (22/07/2023- called Hotel and only via Reservation Team during normal work hours). There are still great rates available without the codes at the usual cheaper alternatives (Premier Inn/Travelodge etc.).


Manchester Metropolitan University Preferential
MMU recommended hotels with preferential rates are included in the form below. Rooms at this rate are limited.
Booking and negotiating the rate is the responsibility of the IMPT Member or attendee
.
The IMPT are recommending the
Motel One St.Peters Square
as the main venue for attendees to stay. Discounted booking is via their reservations team contact locally;
Angie Machado
Area Reservations Agent – Manchester
Email -
[email protected]
Please quote your name, dates staying & partner code
UKMF7834D4
Thank you. IMPT Organising Committee.
Processing Registration...
Powered by: