JOIN US via zoom ON
November 4, 2021
The COVID-19 pandemic which began in Manitoba in March 2020 led to the implementation of unprecedented "social distancing" strategies crucial to limiting the spread of the virus. Thousands of Manitobans have experienced an acute, severe sense of social isolation and loneliness with potentially serious mental and physical health consequences. The impact may be disproportionately amplified in those with pre-existing mental illness and who suffer from addictions.
Those working in the healthcare sector have had to adopt and abide by strict PPE guidelines for the safety of all concerned. Many people have suffered the loss of loved ones in an environment that restricted them from being present in their dying days.

The workshop will be virtual via Zoom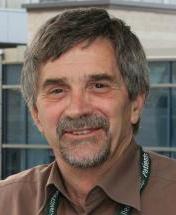 Doug Koop
Spiritual Health Practitioner at the Health Sciences Centre.
Rev. Dr. Glen Horst
MDIV, DMIN, BA
Canadian Virtual Hospice
Rabbi Allan Finkel
Spiritual Leader of Temple Shalom in Winnipeg.
Dorit Kosmin
Social Worker & Moderator
Jewish Child and Family Service
The Manitoba Multifaith Council Spiritual Health Committee, in collaboration with the Interfaith Healthcare Association of Manitoba, is pleased to present this half-day workshop on the subject of Loneliness and the COVID lived experience.

Learning goals:
1) Identifying various forms of loneliness and grief
2) Acknowledging losses that have been experienced;
3) Consider how our responses to loneliness are impacted by the pandemic ;

Questions to reflect on prior to arrival:
1) What type of loneliness did you experience during COVID?
2) What are you still coping with?
3) What still hasn't occurred that usually would have?
4) What strategies have helped you cope with loneliness?

We hope you can join us!
Please log into the Zoom platform prior to the commencement of this workshop.
The lived experience and challenges Spiritual Health Practitioners have faced to provide spiritual care at HSC and the mental health challenges at VGH during COVID - Doug Koop
Storytelling about the loneliness family members experience when someone is dying, and how this was exacerbated by the way COVID affected communal family experiences.
Glen Horst
Sharing experiences of isolation, loneliness, and the need for community connections to stay sober during this pandemic.
Rabbi Allan Finkel
Break out sessions

Group sharing and wrap-up


Processing Registration...