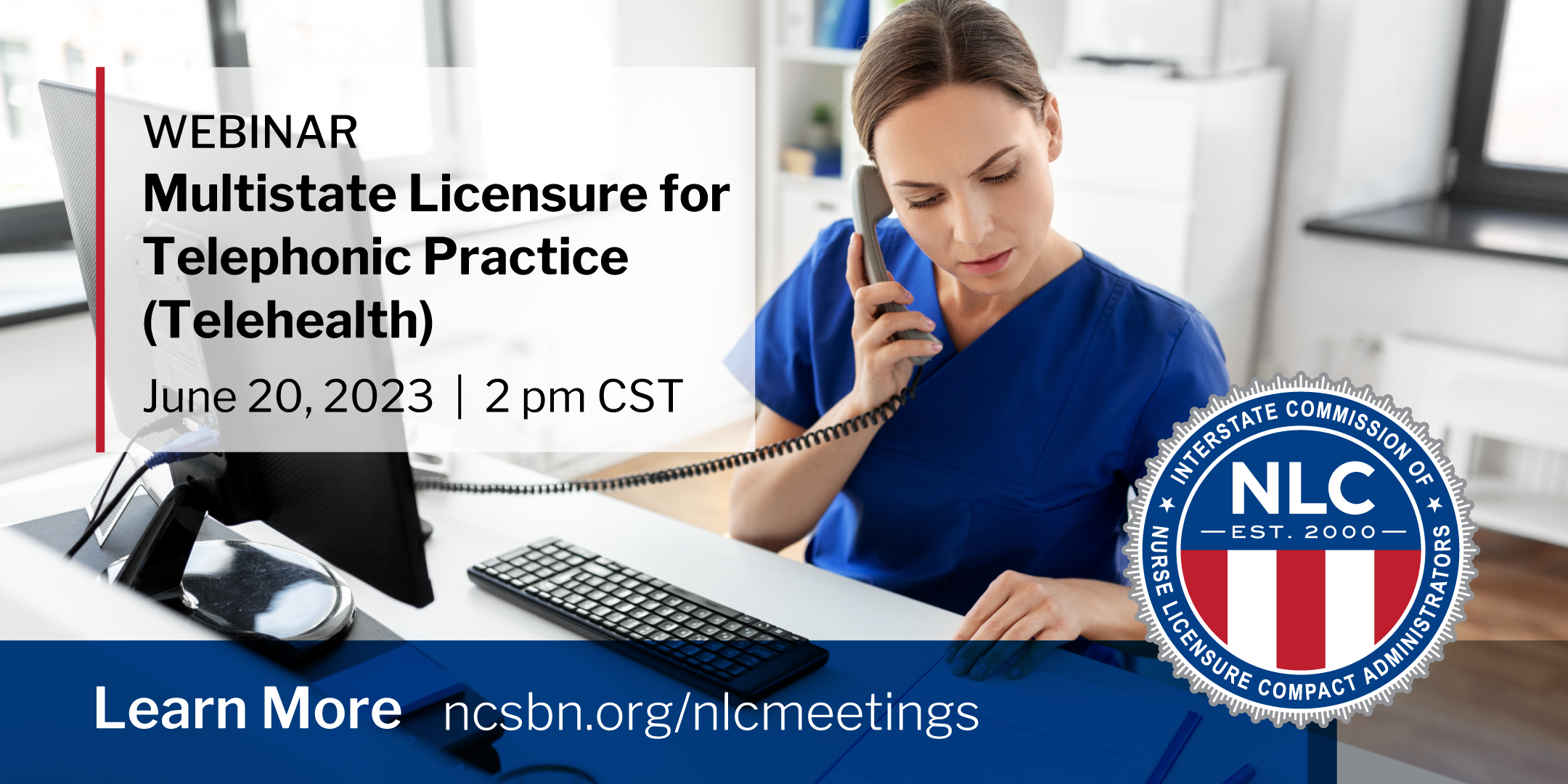 NLC Webinar: Multistate Licensure for Telephonic Practice (Telehealth)
Did you know nurses or case managers practicing telephonically need to be licensed in the state where the recipient of nursing services is located? This free educational webinar on Tuesday, June 20, 2023 from 2:00 -3:00 pm Central Time explains how one multistate license facilitates telephonic practice in all states that have implemented the NLC.
Location
Microsoft Teams
Date & Time
June 20, 2023, 2:00 PM - 3:00 PM
Processing Registration...
Powered by: