Tēnā koutou katoa,

Welcome to NZMSA Conference 2021: ADAPT.
Held at the stunning Cordis Hotel right at the heart of Tāmaki Makaurau, we are excited to invite you along to what will be a special weekend. The NZMSA Conference is always a highly anticipated, sold-out event, bringing together the two medical schools in Aotearoa for one exciting weekend. ADAPT will be held on the 2-4th of July 2021 and is open to all medical students. This 3 day event will be jam packed with inspiring speakers, phenomenal social events and amazing opportunities to connect with medical students from across the country.

Our theme for 2021's conference is ADAPT. The medical field is constantly facing new challenges. The ability of a health professional to adapt to this fluctuating environment is what sets us apart. 2020 has presented us with new unique sets of challenges, and we want to recognise both the incredible difficulties we have faced and the equally incredible changes we have made in the face of these difficulties.

We want to engage with the spirit of New Zealand, the kiwi ingenuity that underpins not only our response to a pandemic but our response to everything we do.
Location
Cordis

Date & Time
July 2, 2021, 12:00 PM -
July 4, 2021, 15:00 PM
Keynote Speakers

ADAPT 2021 will host a programme of inspiring and thought provoking speakers across all levels of change. From grassroots to the national and international level, these speakers show the importance of ADAPT at every level.
Golriz Ghahraman

Green Party MP
Dr Ashley Bloomfield
Director-general of health
Dr Emma Espiner
2020 Opinion Writer of the Year
Voyager media awards
Friday Night
Cocktail Night

Nestled inside one of the NZ's most stunning historical buildings, our delegates will kick off the social festivities with a traditional cocktail party at Platform 8. You will get the chance to meet new students, continue building friendships and unwind from a busy day of activity. With a short bus ride down to the Auckland harbour a memorable night awaits


saturday Night
Medical Assurance Society- Gala Dinner
Arguably a highlight of every NZMSA Conference is the Gala Dinner, hosted on the Saturday evening. This year we've selected an iconic and dynamic venue in MOTAT, a seamless combination of history and current day culture, to provide you with an absolute delight of an evening. Get dressed up in your formal attire, sip on a few drinks and eat away at the buffet dinner. As the night progresses, make your way to the dance floor as we kick off the night in spectacular fashion. Hoping to see you all there!

We wouldn't be able to bring you this fantastic evening without the support of the Medical Assurance Society (our diamond sponsor)!


The Royal New Zealand College of General Practitioners
FINDEX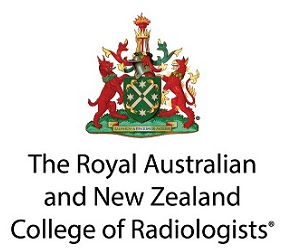 The Royal Australian and New Zealand College of Radiologists
New Zealand Rural General Practice Network
Royal Australasian College of Surgeons
New Zealand Medical Association
Mercy Radiology
The Royal College of Pathologists of Australasia
The Royal Australian and New Zealand College of Obstetricians and Gynaecologists
The Australia and New Zealand College of Anaesthetists
The Royal Australian and New Zealand College of Psychiatrists
Brothers Brewery
Tāmaki Health
Processing Registration...
Powered by: