CFN X oma = one awesome week
​Our Kids Camp is packed with fun & exciting activities and challenges each and every day!
This week-long camp will focus on having a blast staying active with our amazing team of coaches doing:

Functional fitness
Martial arts
Gymnastics
Fun games
Learning projects
and events like: water day, movie day and the 'team games'

Our goal is to introduce kids to these activities in order to awaken your child's love for exercise and be enriched with new fitness experiences that will inspire your child to live an active, healthy lifestyle this summer.
Location
CrossFit Novi
46001 Grand River Ave., Novi, MI 48374
Date & Time
Each week,
Monday 9:00 AM - Friday 4:00 PM
Join us this summer for a great week
We look forward to having a blast with you!
Get registered soon because weekly spots are limited.
the camp team
Each coach on the camp team brings a specialty to share with the campers for the week. All the specific sessions throughout the week will be led by coaches certified in a specific area of fitness to bring the highest quality experience, and have the most fun every session all week long.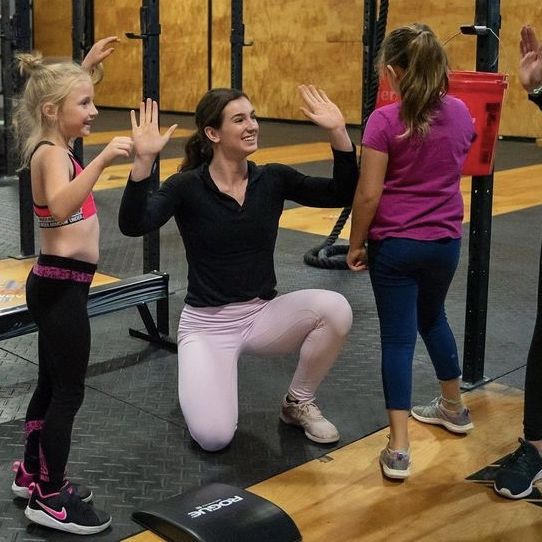 Crossfit Novi
CrossFit Novi is independently owned & operated by Coach Eli Kafer and supported by a team of accredited coaches who have been training athletes of all levels for decades. We're passionate about our community and our members - helping each one grow and reach new heights of performance and potential.


Omega martial arts
Omega Martial Arts is a training experience for traditional martial arts and a culture built for anyone aspiring to become the best version of themselves. Our goal is to inspire others to reach their potential in and out of the gym.

We have created programs aimed at that one goal, but delivered specifically for each age group to build and maintain the solid foundation for a high-achievement lifestyle.


For ages 8-13 years old

Bring a lunch and two snacks on Monday to Thursday (Friday lunch will be provided)

Three ways to experience these camps:
Full-day, All week - $199
Half-day, All week - $125 (either 9:00am-1:00pm or 12:00pm-4:00pm)
Single day - $69

Additional siblings get 25% off their registration. (Use code CHILD2 in the coupon code field in checkout)

Save $100 on multi-week packages. (Register for one camp and an add-on in the checkout will discount the remaining weeks)
If your camper(s) is registered for a full-day camp on Thursday, they will be participating in a field trip day. All field trip fees and transportation costs are included in enrollment.

Some weeks' field trips will be on-site at the facility, while other weeks the camp will be off-site, transporting campers via licensed passenger transport.

Your child must wear the camp t-shirt on off-site field trip days.

Travel permission forms will be included in the welcome email.
Ready to get started? Hit that Register Now button.

Have any questions? Let us help, use the form below.
Processing Registration...
Powered by: